Our Mission Statement
'WE ARE A FAMILY WHO LOVE, BELIEVE AND ACHIEVE TOGETHER.'
This is written large in a lovely piece of artwork in our entrance area. Any visitors to our school immediately have a striking image of what we are about through this Mission Statement which staff, pupils, parents and governors all contributed towards.
However, it is more than just words on a wall because as you walk around our school, you will see this Mission Statement brought to life within our close-knit family.
You will see the LOVE and care which influences how we treat each other; how the close ties to our Parish ensure we BELIEVE strongly together in our Faith;
while the hard work of staff and pupils, along with the support of parents, means we strive to ACHIEVE together.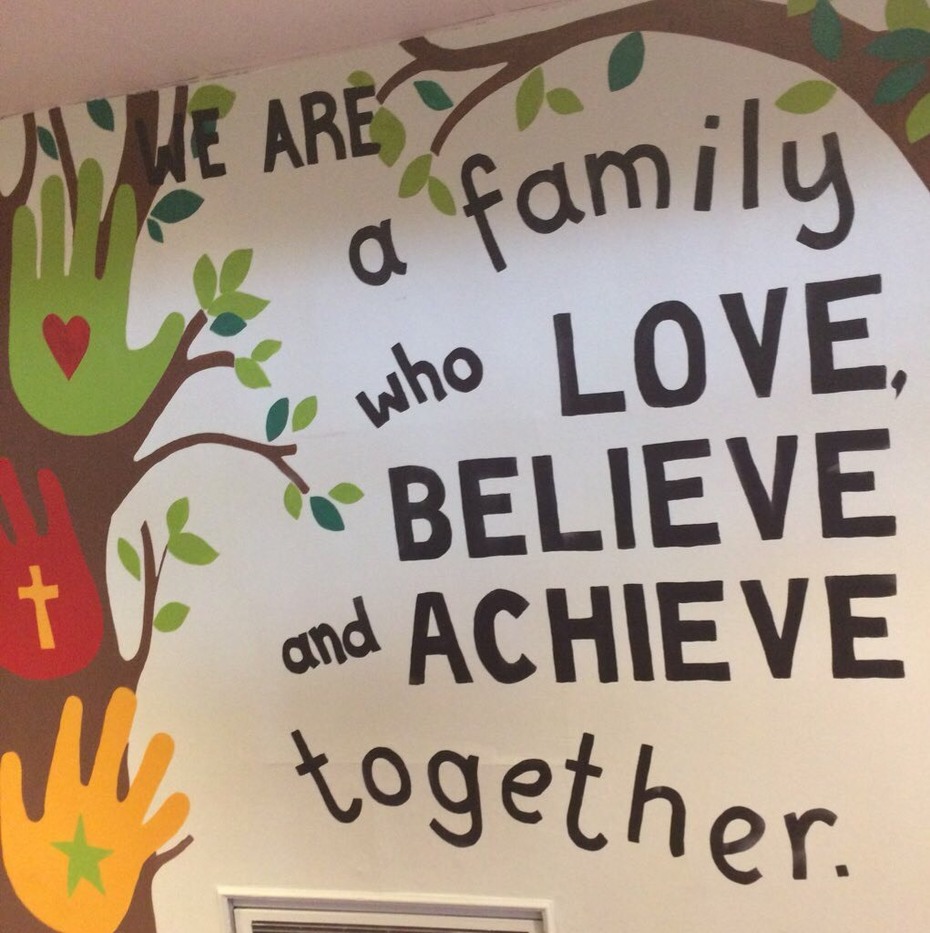 Our Values
Our Mission Statement is also underpinned by our four core values:
AMBITION
A strong desire to do or achieve something


KINDNESS
Behaving in a way towards others that is friendly, caring and considerate


RESPECT
Giving due consideration to the feelings, wishes or rights of others

TEAMWORK
Working together to support each other, combining individual strengths to achieve a shared goal

These values are reflected in the behaviours you will see around school on a daily basis from staff, pupils and parents. They are included in many aspects of school life including our recruitment procedures, inductions and appraisals for staff, as well as our home-school agreement and behaviour policy.
Love one another as I have loved you - John 13:34